You've done the hard work. You've pushed your body through a number of tough winter training sessions. You've sacrificed many weeks, or rather months to train. You've turned down work drinks and shifted your priorities. Now finally your training has peaked and you are now allowing yourself to think ahead to race day.
We've come up with a list of tips and tricks for your race day to help make sure your event is one which you remember for all the right reasons…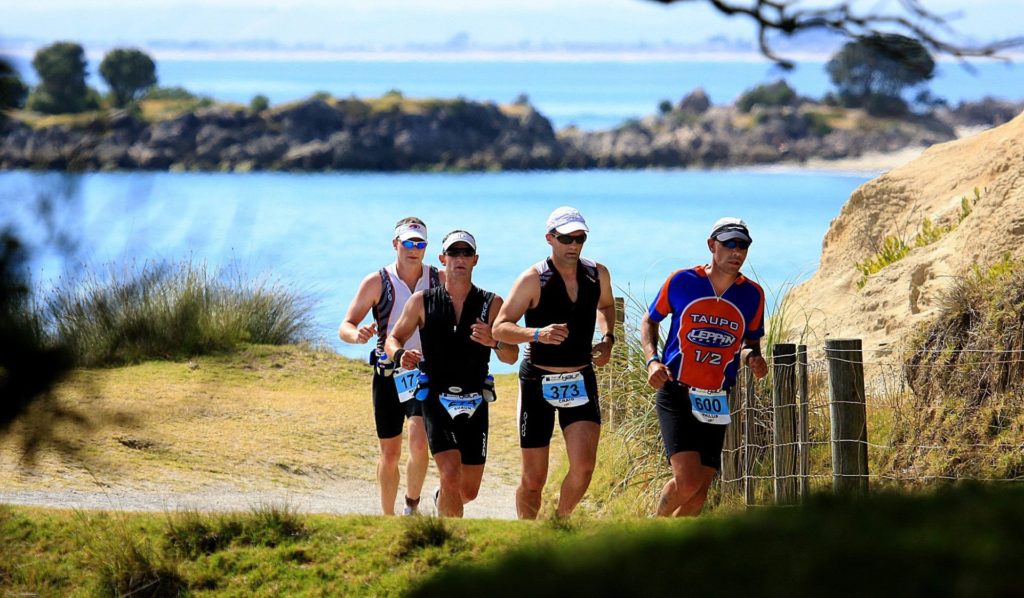 Prep your nutrition. Have your bar wrappers pre-opened and bars cut into smaller, bite sized chunks. Slightly tear open your gel packs so you can tear off the remaining bit easily with your teeth. Put a rubber band around the middle of your CLIF BLOKS so you can tear one end and easily access a serve, then access the other serve easily by opening the other end.
Practice swimming in Pilot Bay at the same time the race will go on.  Rob Dallimore from Foot Traffic Coaching knows the the way the water behaves can dramatically change from hour to hour if there is a swift tide coming through, and this might significantly alter the way the swim plays out for you.  Look at the boats in the bay, you will see them pointing in one direction and a few minutes later if the tide has turned they will be facing the opposite direction.  The boats are great for navigation and determining how you will negotiate various sections of the course.
Make sure you tape your tool kit, spare tube and gas canisters onto your bike well. There are some pretty bumpy sections along the bike course, and of course there are the dreaded speed humps. Every year we see people's spares kit fly off their bike, and that can really cause some issues later on if you needed them (thanks Rob Dallimore)!
Cameron Brown (10x Tauranga Half winner) suggests having two sets of goggles, one clear and one tinted. If the weather is bad (rain, dark clouds) wear the clear lens, but if it is sunny the tinted pair will be ideal.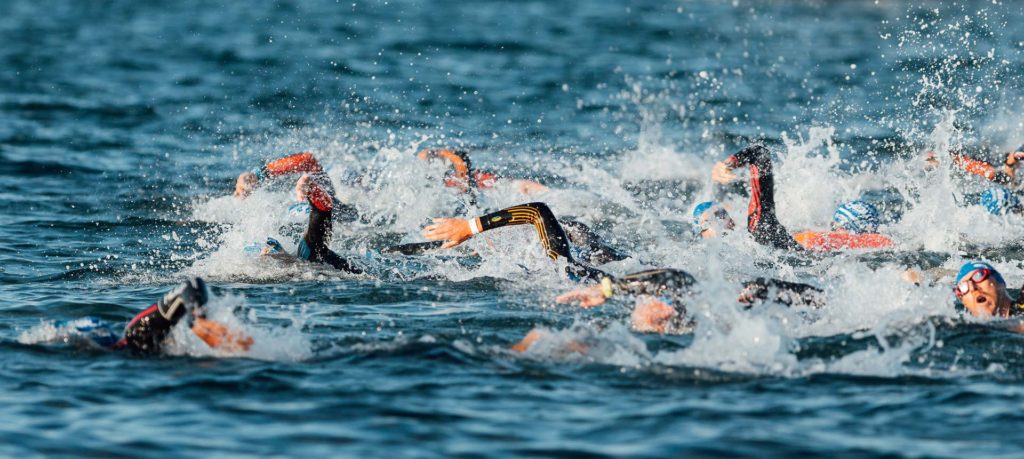 Previous Tauranga Half winner Jo Lawn suggests after putting on your wetsuit, apply lube all over the wrist, ankle and neck area– not just for chaffing but also easy and fast release!! Wetsuit will then just slide over joints.
Warm up in the water before swim start. This allows your body to prepare for any temperature shock and get your breathing and heart rate up a bit higher so you don't panic at the start of the race.
Charge your watch– you don't want your whole day thrown out when you have been relying on data to help you achieve your goals, and realise your watch is in fact flat at the start line.
Craig Kirkwood from CK Coaching suggests you put new tyres on your wheels for the big day and drastically reduce the chance of a puncture. He also recommends packing an extra race belt, just incase you lose one or a friend forgets theirs!
Familiarise yourself with transition and the process on race day. Identify where your bike is racked and ensure you have everything you need (and more) for each transition.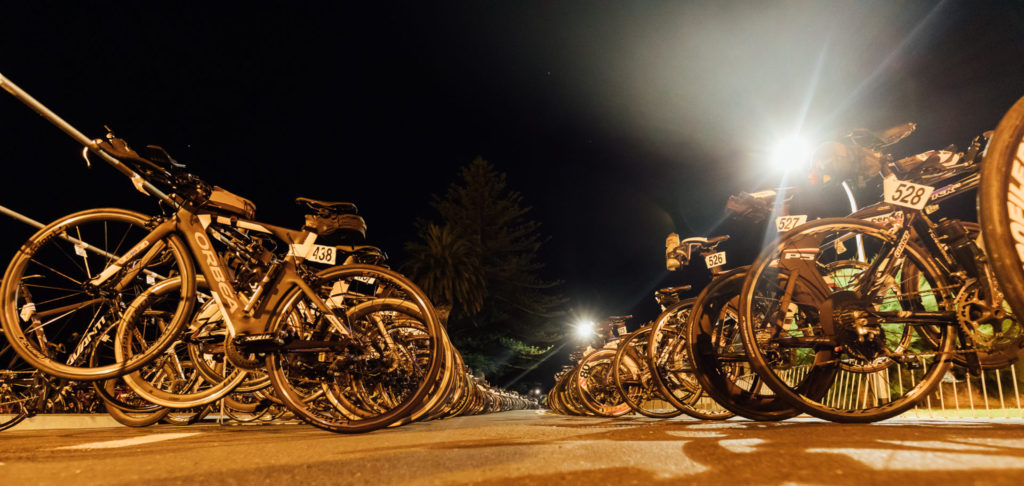 Transition hack: Have the toe end of your socks inside out so you simply have to put your toes in and then pull the sock over your foot. It is much easier to get wet or sweaty feet in this way. Also use elastic laces fitted in your running shoes, then there's no stress with tying laces or your laces coming undone. Jo Lawn suggests using fresh socks for your run and having them folded down at the top and placed in each shoe ready for you to slide on and go!
Know how to fix a puncture or change a tube. At the Tauranga half we have on-course bike mechanics who can assist you with gear and instructions, but you are required to actually do the job yourself.
Practice drinking on the run. You must hydrate during the run to avoid a physical and/or mental meltdown on the home stretch. When a volunteer offers you a cup at the aid stations- THANK THEM, pinch the rim of the cup in the middle to make it easy pouring, then drink happy and please try to discard the rubbish in the provided bins.
Don't be afraid to walk. If you have discovered that running the entire duration is just not possible, then the run/walk strategy is a more reliable and effective way to get to the finish line. It gives you a chance to recover, reduce your body temperature and enjoy the race atmosphere. Cameron Brown recommends pacing the run leg well. He says "Don't underestimate how hard the base track is with its small undulations! Better to be slower the first lap then bring it home strong rather than go out hard and blow up and hobble home."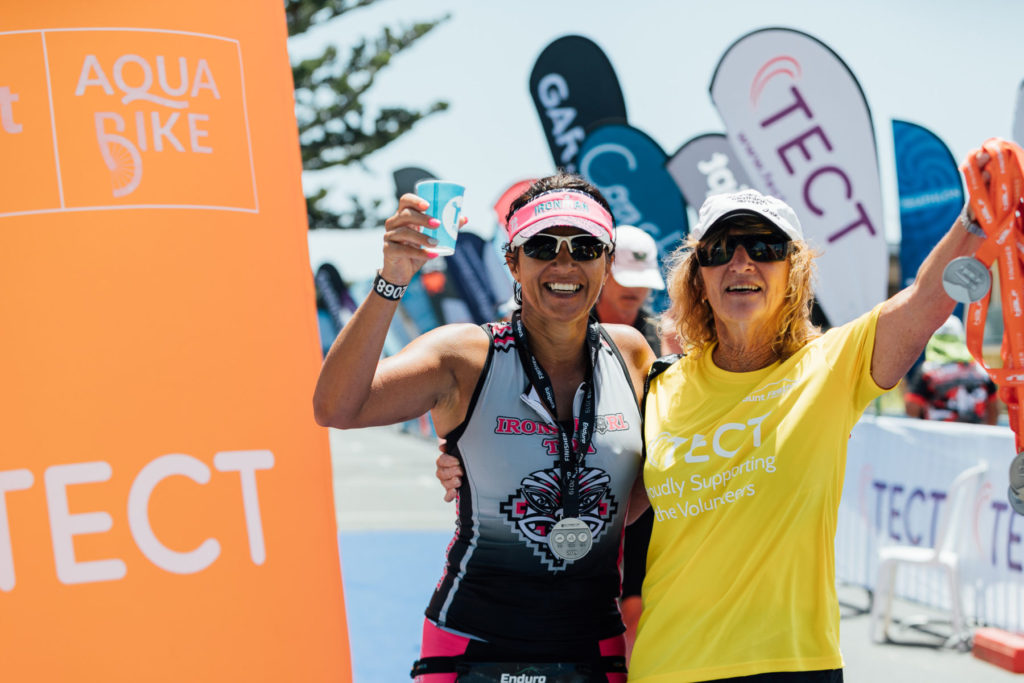 Remember- what you have achieved already in your commitment to entering and training is amazing. On race day try to calm the nerves by remembering why you entered in the first place. Getting to the start line is a feat in itself, and finishing is next level satisfaction. So be prepared for the event, enjoy the entire festival, soak it all up and take pride in your achievement.