About the Enduro
The Enduro is the only event of this distance in NZ, offering the perfect race for those wanting an extra challenge.
As the final race of the 317 Legend Series, the Enduro is a race for the bucket list!
Course Overview
Distance
3km swim, 115km bike & 25km run
Entry Perks
Race shirt, medal, goody bag & epic finish line experience.
Entry Options
Individual entries available!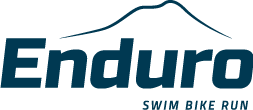 Enter Now!
Thinking of a bigger challenge? Come on, you can do it!
Results
2020
MALE: Steven Miller – 5:46:52
FEMALE: Megan Arthur – 6.34:36
2019
MALE: Sam Clarke – 5.27.51
FEMALE: Megan Arthur – 6.31.28
2018
MALE: Sam Clarke – 5.40.45
FEMALE: Ngarama Milner-Olsen – 6.39.52