Is technology transforming the way you train?
The continual advances in technology are transforming the way we exercise- whether you are an elite athlete or a weekend warrior, there is no denying technology has helped us to train harder, better and more effectively.
On the flip side, technology can see some people over-training, consumed by their public Strava profile, overcome with the fear that people will judge their run pace, and so justify their session with a description along the lines of "very hilly run, recovery session with slight hamstring niggle".
This aside… when spending hours pounding the pavement and swimming countless lengths of a pool, we think that it is ok to distract yourself from the task at hand, or use technology to motivate, educate and inspire you to keep plugging away. Technology can be used as a tool to take your training to the next level and #beatyesterday.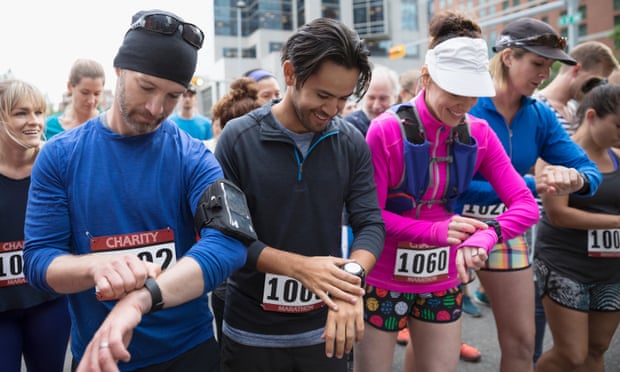 Here's some of the top benefits of using a smartwatch for training/competing:
It helps you train at the intensity you intend to train at
It allows you to quantify your training
It allows you to control your intensity in a race, and know exactly how far you have left to go
No more holding your phone- some watches even store your music!
Record lots of useful data with ease
Triathlon-friendly and waterproof
Social sharing functions, because you should be proud to share your achievements!

Podcasts:
Because we know how busy you are getting event-ready, we've taken the time to share with you our top podcasts to listen to while out on your training runs…
#1 FITTER Radio
Hosted by New Zealanders own Bevan McKinnon and Dr Mikki Williden, both elite athletes and coaches within their respective fields. Fitter Radio brings together their shared passion and knowledge of triathlon, running, nutrition and basically all things endurance!  Listen to the latest research, interviews with pro athletes and leading experts to help you improve your sports performance and your health at: https://www.fitter.co.nz/about-radio.
#2 Run, Selfie, Repeat
With episodes lasting around 15 minutes, Kelly Roberts' spin-off from her blog (shecanandshedid.com) is an easy one to fit into short-run days. And her journey to body positivity is a motivational tonic. Roberts claims she is 'a terrible, terrible athlete' but she likes to think that 'running is a lot like grief, neither ever really gets easier. You just get stronger.' Listen to Kelly here: https://shecanandshedid.com/run-selfie-repeat-podcast.
#3 The Rambling Runner
One both for and about dedicated amateur runners, Matt Chittim's excellent show goes out to all of us who try to balance our passion for running with our jobs, families, friends and everything else life throws at us. His focus is on everyday runners who accomplish marvellous things and seeks to help everyday runners get the most out of their own potential, and to enjoy the process of training and competing rather than fixated exclusively on outcomes. Check him out here: https://open.spotify.com/show/6RNuNqw1DjtDchJqOK3MK0
Garmin NZ are our official timing sponsor and you can visit them in our event village at the Mount Festival, to check out their latest and greatest technology!